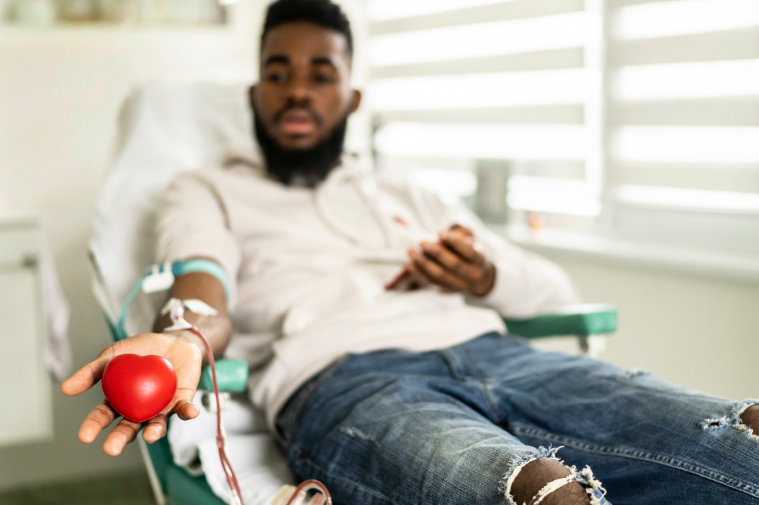 Monterey Area Blood Drives
Here are several opportunities to give blood and help save lives in the Monterey area. Click on one of the dates below to make your appointment.
When Rotarians and community friends Donate Blood during the month of November, they will receive the opportunity to earn "A Pint for a Paul" for their favorite Rotary Club to bestow on some lucky Blood Donor. In addition, T-Shirts will be made available from Vitalant for all of our Giants fans, that say "I Bleed Black and Orange".
Thank you for your life saving gift. Visit Rotary.Org and Who was Paul? to learn more about Rotary's work, and find a club
Every 2 seconds, someone in the U.S. needs blood. This constant need for blood can only be met by generous donors like you, and when you give blood, you could save the life of a cancer patient or someone needing open-heart surgery. Remember, it's the blood on the shelves hospitals turn to in emergency situations. Make blood donations a part of your routine.
November 5
Sand City Police Department
9:30 AM - 1:30 PM
Make appointment now
November 11
King City
1:00 pm - 5:00 pm
Make appointment now
November 12
Weather Tech Raceway Laguna Seca
12:00 PM - 4:00 PM
Make appointment now
November 14
Salinas Community School
1:00 PM - 5:00 PM
Make appointment now
November 15
Carmel Youth Center
9:00 AM - 1:00 PM
Make appointment now
November 21
Montage Health Marina
1:00 PM - 5:00 PM
Make appointment now
November 22
Monterey Hartnell Professional Center
1:00 PM - 4:30 PM
Make appointment now
November 28
Soledad High School
12:30 PM - 4:30 PM
Make appointment now
November 29
Salinas Valley Memorial Hospital
9:00 AM - 1:00 PM
Make appointment now
November 30
Montage Health Monterey
1:00 PM - 5:00 PM
Make appointment now
Tueday, December 6
Cal State Montery
10:00 AM - 3:00 PM
Make appointment now
Wedneday, December 7
Cal State Monterey
10:00 AM - 3:00 PM
Make appointment now
December 10
Gonzales Fire Department
10:00 AM - 2:00 PM
Make appointment now
Sponsored by: